Deluxe may require extensive grading, 500+ sq ft patios, natural stone, use of an outdoor kitchen w appliances, fire pit, bi-level patio, irrigation, large-scale plantings, and lighting.
Approx timeline: 3 months+
Premium projects may require more extensive grading, retaining walls, 500+ sq ft patios, plantings, irrigation, and lighting.
Approx timeline: 6-8 weeks
This is like Disneyland for adults!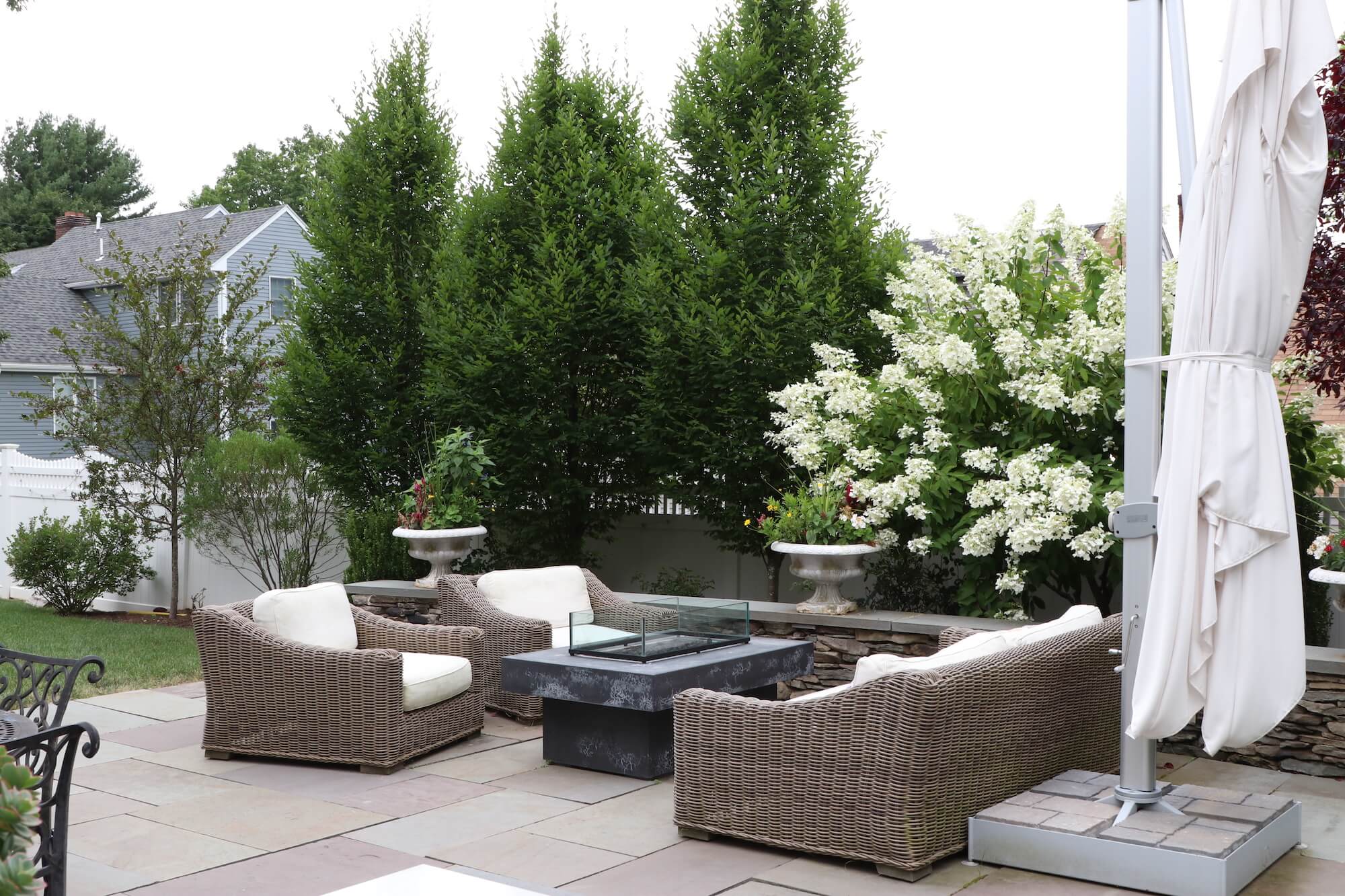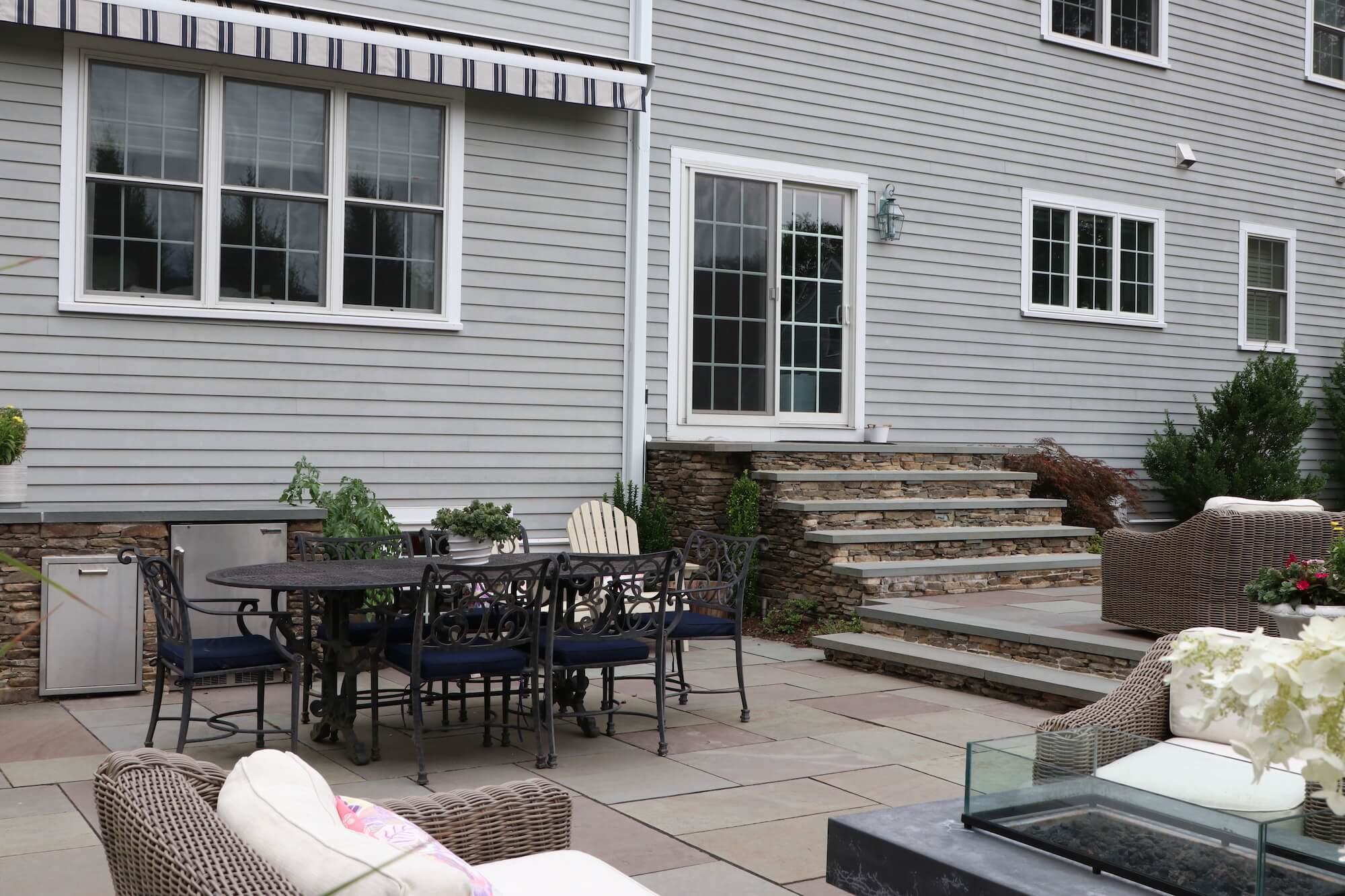 Request/Problem: The homeowners had a sloping backyard with a tiny 4'X8' back porch. They wanted to create an outdoor living space that would match their lifestyle of hosting friends and family, in addition to suiting the needs of their 3 children. What we did: In collaboration with the homeowners we were able to create a 2 tiered patio space along with beautiful plantings, irrigation, and brilliant landscaping lighting. A grand stairway from their sliding glass door sits above two tiers of patio living space. The main patio space showcases a fire pit with a wrap around seat wall made entirely of stone and features a kitchen/grill island complete with a refrigerator, grill, and disposal unit. Their new space is perfectly suited for large gatherings and family time.
Basic includes homes on a quarter acre lot, a roughly 500 sq  ft paver patio with plantings and minor grade changes.
Approx timeline: 2-3 weeks