An outdoor kitchen can offer all the amenities of your indoor kitchen, making outdoor entertaining easier than ever before. A custom cook station built by our experts will be a wonderful gathering spot all season long for your family and guests.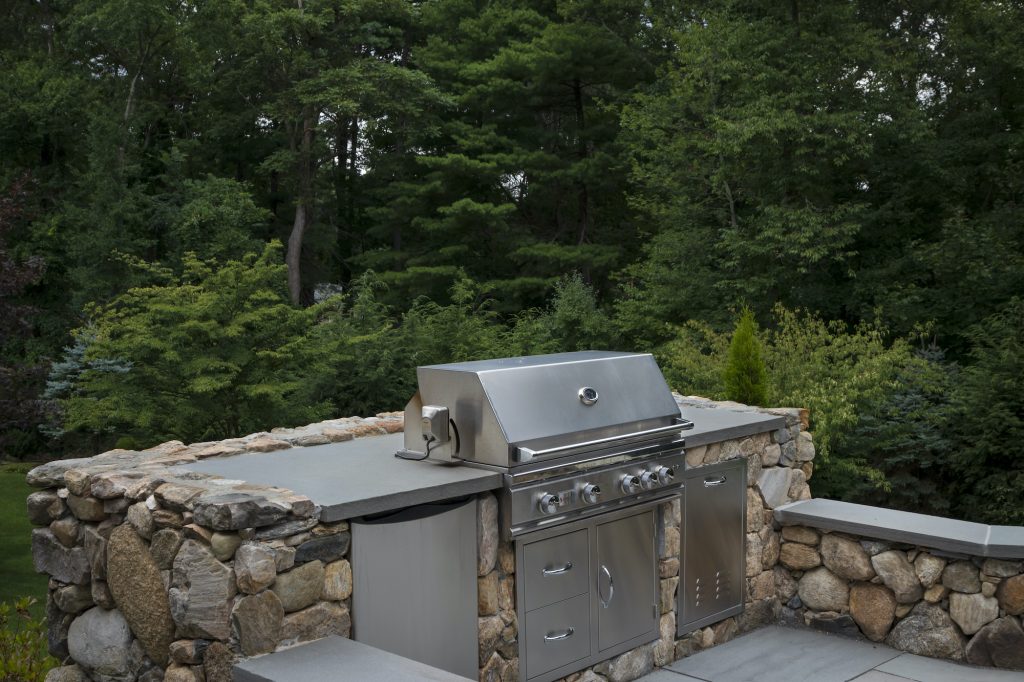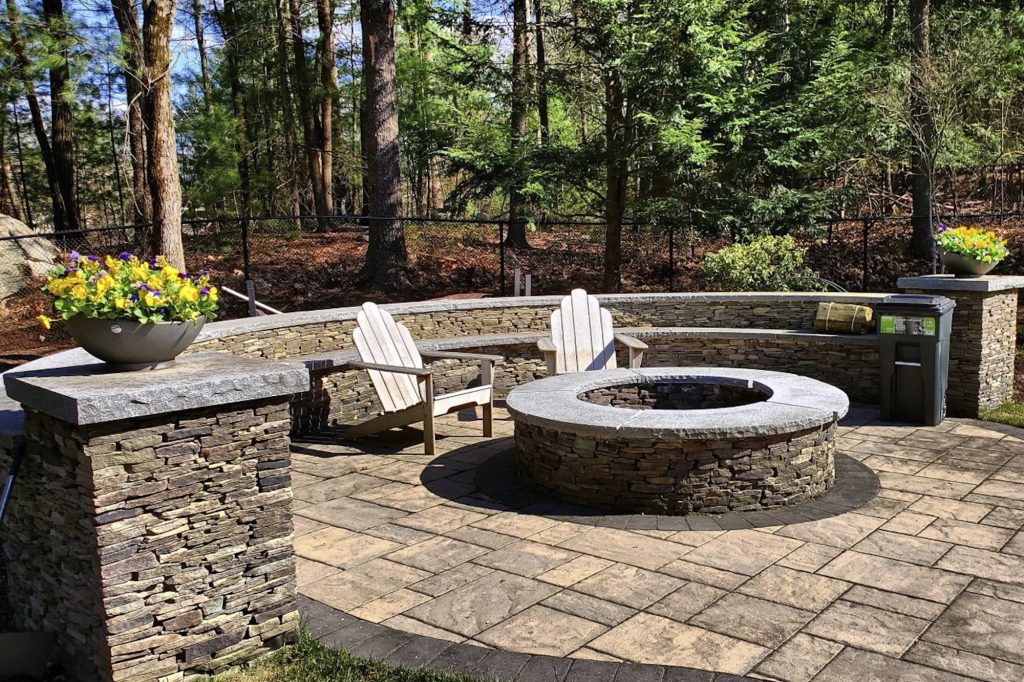 Whether wood burning, propane, or natural gas, our decorative block or stone fire structures will become your family's favorite spot to relax. Fireplaces come in handy during the warm and cold months. It's time to get the s'mores and share some ghost stories!
Experienced in working with a variety of materials, such as clay, brick, bluestone, or concrete pavers, our patios look beautiful and hold up over the years.
Our award winning team can create a tranquil retreat, a large gathering space for entertaining, or whatever is the custom designed patio just right for your outdoor space.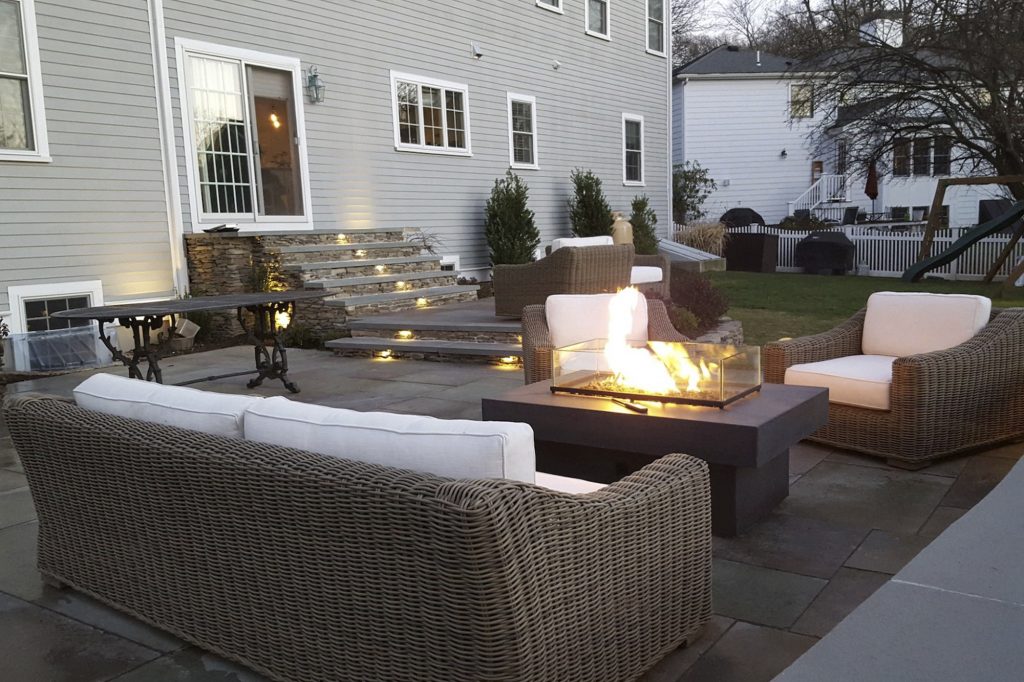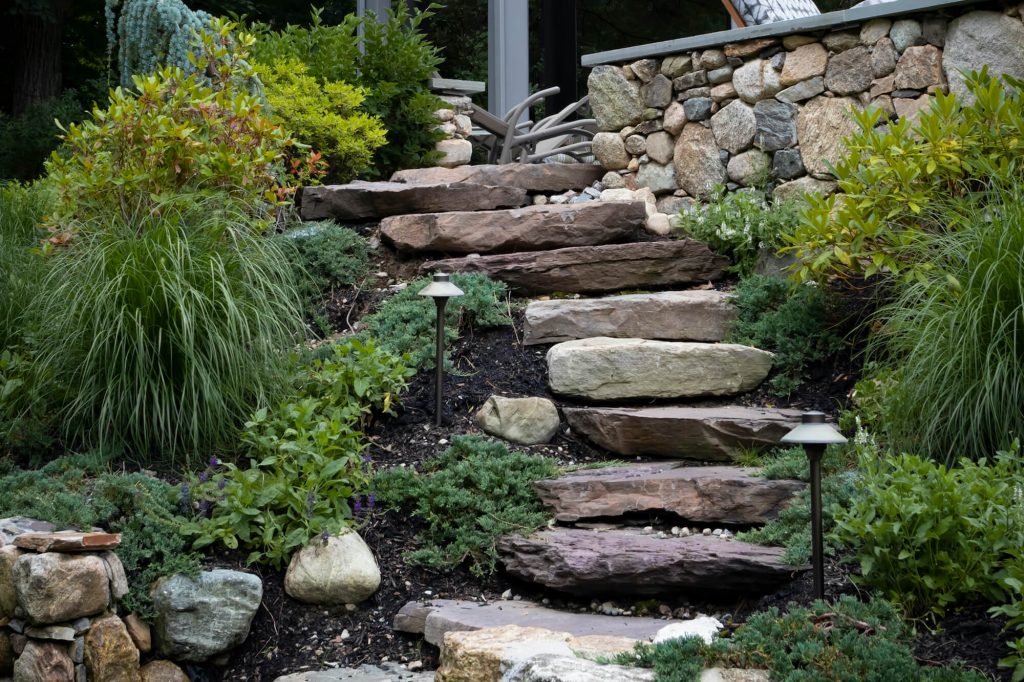 We can help you sculpt and reshape steep graded areas into flat and usable sites. Our masons have expertise and incredible craftsmanship when creating walls and steps for your home that will withstand the test of time.
A beautiful walkway guides your guests directly to your front door. It makes a great first impression. Walkways can make a home more accessible and safer, helping family and friends better navigate your outdoor spaces.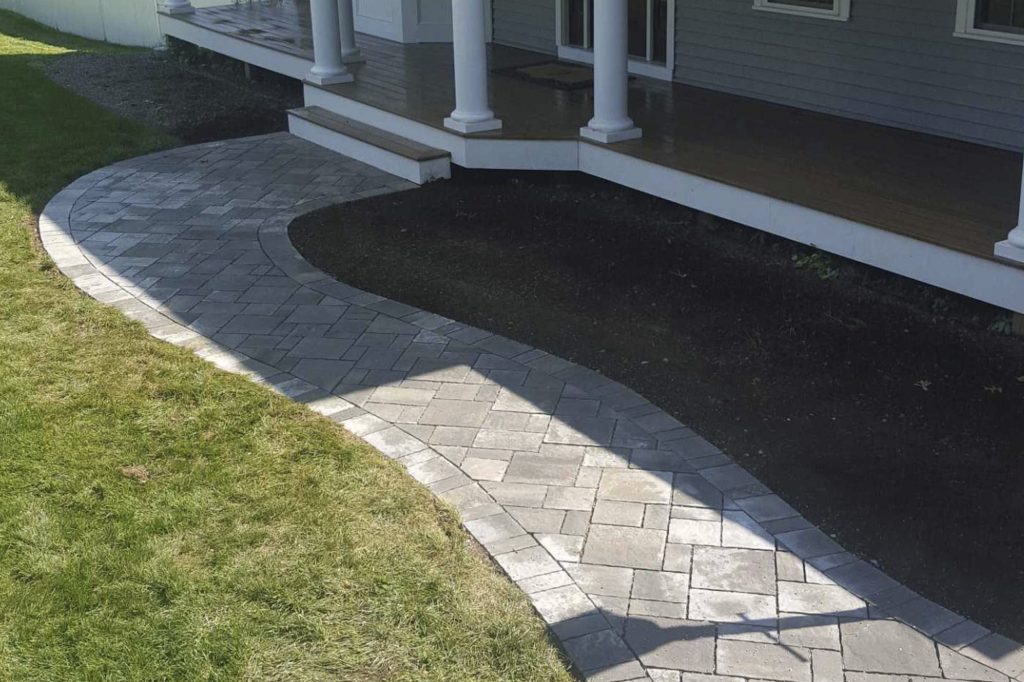 Installation of new drainage and repair of existing

We work with engineers if necessary for project
TJ Collins Landscaping handles snow removal operations for residential and commercial customers in most of Norfolk County as well as Needham, MA and surrounding towns in Metro West.